On 4 July 2023, in the heart of Brussels, together with the DigitalSME Alliance, the EIT AI Community converged to tackle a pressing issue at the forefront of Europe's technological evolution: the AI skills gap. As the world navigates the digital age, questions abound:
What is the current state of affairs in the AI skills job market? Understanding the present scenario is crucial to addressing the challenges and opportunities ahead.
How can start-ups and small to medium-sized enterprises (SMEs) equip themselves to bridge the AI skills gap effectively? Exploring practical solutions to empower businesses with the capabilities necessary for successful AI adoption.
What are the strategic, long-term steps that Europe can undertake to upskill and reskill its workforce, nurturing local ecosystems and propelling them to the forefront of AI innovation?
The rise of AI technology
The AI revolution has swept across the globe and the release of ChatGPT in late 2022 offered a glimpse into the advanced stage of AI technologies. In this context, start-ups and SMEs find themselves standing on the precipice of an emerging market, poised to introduce innovative solutions that can set them apart.
This unique opportunity not only provides ground for innovation but also has the potential to push Europe into a leadership position in the realm of cutting-edge and trustworthy AI.
However, the path to building AI systems requires the right people armed with the right skills. Europe faces a considerable shortage of digital skills and talent.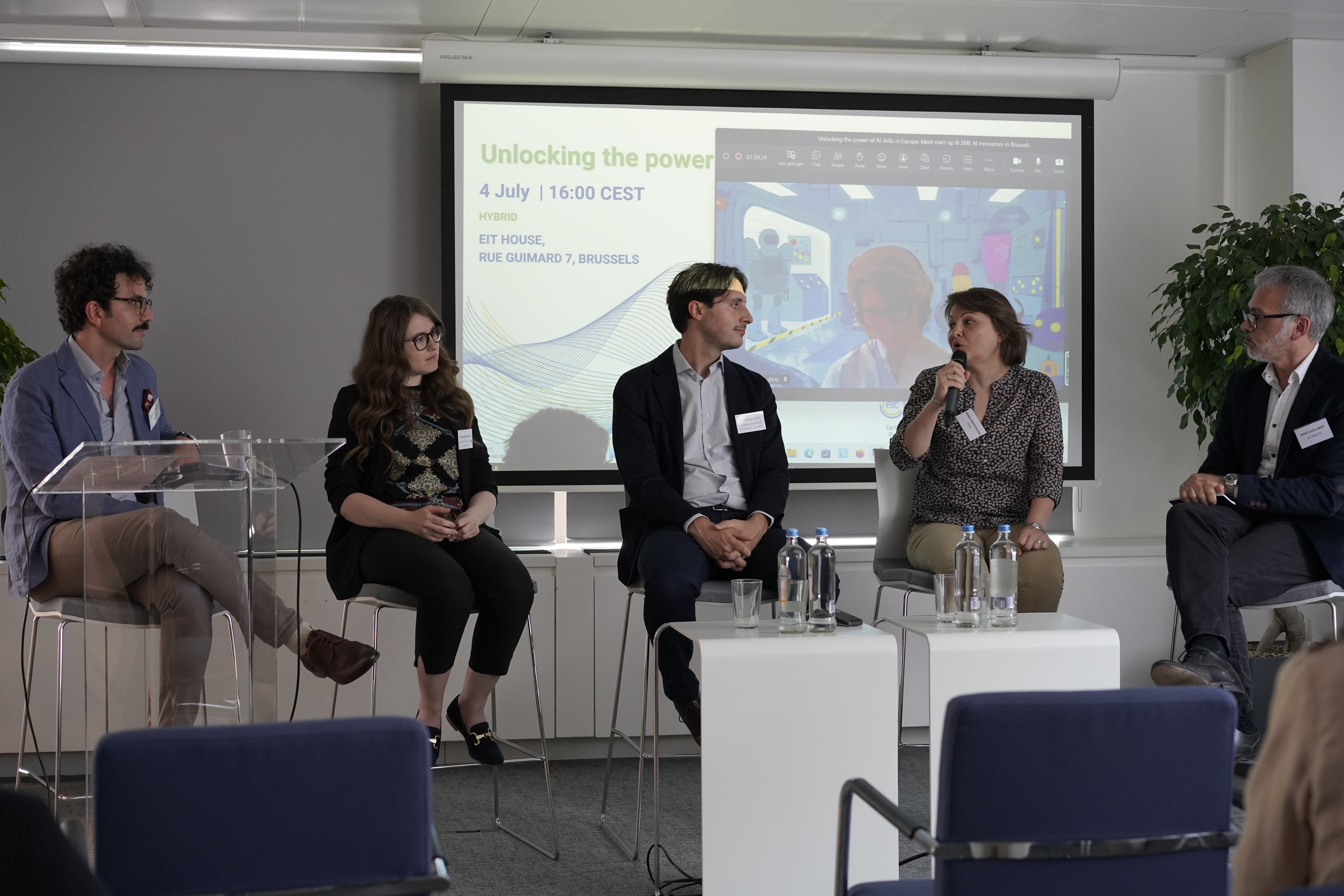 Joint Focus Group launch
Compounding the issue is the realisation that the growing demand for skilled AI employees far outpaces the capacity of current education and training programs. Europe urgently requires an innovative European AI strategy that not only embraces the latest trends and developments but also accelerates the upskilling and reskilling of the EU's workforce to meet the ever-increasing demand for AI expertise.
To confront these multifaceted challenges head-on, a diverse panel of speakers representing various stakeholders, including the European Union, academia, start-ups and SME communities, were brought together for insightful discussions.
The highlight of the event was the launch of the new Joint Focus Group AI, set to operate in collaboration with DigitalSME Alliance.
As the digital landscape continues to evolve, Europe is at a pivotal juncture. With collaborative efforts and strategic vision, we have the potential to not only bridge the AI skills gap but also lead the charge in shaping the future of AI innovation, propelling Europe to the forefront of the global AI revolution.